Hunter Mill Estates Community Calendar
Annual Community Yard Sale
Saturday, June 01, 2019, 07:00am - 01:00pm

Contact
- Wayne O'Connor (
This email address is being protected from spambots. You need JavaScript enabled to view it.
)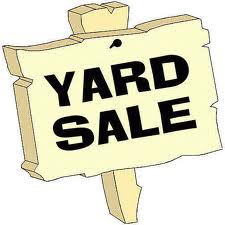 Our annual neighborhood yard sale will be held on coming soon. This is also known as a "GROJ" (Get Rid Of Junk) sale.
The Board will ensure the event is advertised in advance, and yard sale signage will be placed at both entrances early morning on the day of the sale.
We hope that anyone interested in having a yard sale this year will take advantage of this date. Our goal is to reduce the amount of traffic coming into our community over the course of the year by holding yard sales on the same day. Further, by consolidating these, it will hopefully attract more potential buyers for each of you.
So clean out your attic and get ready to park those cars in your garage.
Location
- Throughout Hunter Mill Estates
This date has been confirmed.