Lost your Username or your Password ?
2023 Annual Meeting Notice
HUNTER MILL ESTATES
2023
ANNUAL MEETING OF MEMBERS
Please Join Us!!
We invite all neighbors to join us! Let's meet and welcome our new neighbors. We will supply light refreshments
COME MEET YOUR BOARD MEMBERS & NEIGHBORS!
WHEN:

WEDNESDAY, OCTOBER 11, 2023

WHERE:

HUNTER MILL SWIM & RACQUET CLUB
10339 BRITTENFORD DRIVE, VIENNA VA


TIME:

6:45 P.M. SIGN-IN




6:45 – 7:15 SOCIAL




7:30 P.M CALL MEETING TO ORDER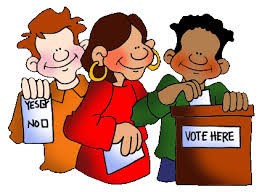 Failure to make quorum may result in additional expenses to the Association if the meeting is rescheduled.
Please send in your proxy if you won't be able to attend.
Hunter Mill Swim and Racquet Club

The Hunter Mill Swim and Racquet Club is located within Hunter Mill Estates but is not part of it.
The club is privately owned and membership is on an invitation basis.